A Scrapbook of Motherhood Firsts:
Stories to Celebrate and Wisdom to Bless Moms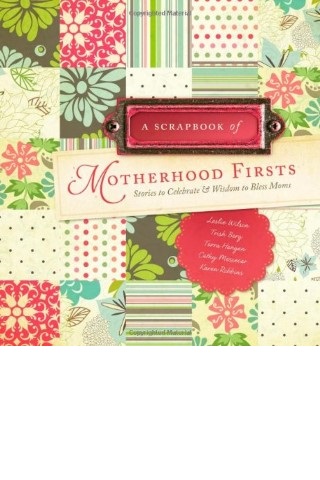 A Scrapbook of Motherhood Firsts celebrates motherhood milestones in a collection of topics from conception to school days, and recipes to family fun days.
With nearly 150 years of collective mothering, Leslie, Trish, Terra, Cathy, and Karen combine common sense, heartfelt advice, and humor to encourage young women in their journey through motherhood. Through tips, stories, recipes, and memories, these women bring faith-filled words of wisdom and insight.
As they did with the previous book in their giftbook series, A Scrapbook of Christmas Firsts, these wonderful authors accent their writing with wit, humor, joy and a faith in Christ that every mother will benefit from.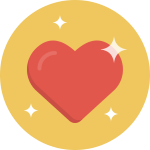 Endorsements
"This little gem has it all! I laughed, cried and found myself nodding along with this delightful collection of anecdotes, advice, and famous quotes from and about mothers. Throw in a dozen easy recipes and a colorful, creative background and you have the makings of a wonderful, re-readable keepsake. "You Might Be a Mommy If…" had me rolling with understanding laughter.
I highly recommend this lovely gift book: For new mommy's to start them on their journey
For in the middle mom's who need a new perspective and a boost to keep going
For mothers and grandmothers who have weathered the parental storms and will enjoy the reminiscing
A collaborative work of five experienced authors who have lived out the joys and challenges of motherhood, this book would make a wonderful shower gift, birthday gift or Mother's Day gift. Or even give it as an encouragement for a family member or friend who's having a difficult time in the parental realm. I also appreciated the inclusion of adoptive parenting difficulties and victories."
~ L.D. Bennet, 2014


"A Scrapbook of Motherhood Firsts: Stories to Celebrate and Wisdom to Bless Moms" written by the Word Quilter's: Terra Hangen, Trish Berg, Cathy Messecar, Leslie Wilson and Karen Robbins is a delightful, humorous and touching look at motherhood.
Each story is a special look into the lives of these Christian women and their journey as Moms. Gathering together so much collective wisdom, here is a group of women who successfully weave together their insights into a delightful book celebrating Moms. What a great book for all parents to read and cherish. Grandmothers and Grandfathers will enjoy reflecting on their experiences raising their children and learn new ways to appreciate their grandchildren.
There are wonderful one-liners such as " you might be a mommy if . . ." tasty recipes. and words of scripture. Terra Hangen shares her creative ways to inspire children to see nature as God's miracle. She speaks of saving spiders and letting them go free in the garden. What a valuable lesson for all of us to learn and teach our children and grandchildren that God's creatures are special.

Fun activities include building a teepee for beans to grow over and planting seeds together. I appreciated the beautiful sentiments on the joys and woes of motherhood.
~ Terry Haugen, 2012


"As mothers, we all know how difficult our job can be as we strive to maintain some sort of balance, all while attempting to raise (and nurture) our children in the process.
It's tough. It can be chaotic. And sometimes, it can be downright discouraging. Thankfully, this talented group of authors (comprised of super-knowledgeable moms), came together in order to produce "A Scrapbook of Motherhood Firsts": a beautifully written keepsake that all moms can learn from, laugh with, refer to, and enjoy.
This sweet book will not only leave a smile on your face, but will renew your soul and warm your heart when you may need it the most. Packed with great tips, sweet humor, lots of wisdom, and a punch of faith, this book makes a wonderful gift for every mom, no matter what stage of motherhood she may be in. I highly recommend it! :)"
~ Jenny Lee Sulpizio, 2012

" Oh! The joy! of Motherhood! A Scrapbook of Motherhood Firsts is one of those fine books that every new mother should read and a good book for us "seasoned" mothers as well. Now that I'm a "seasoned" mother I heartily laughed at the escapades that come with being a new mom. As a wise person once said, "My child was perfect until I actually had a child!" Too true!
There are humorous and thought provoking antidotes through this beautiful book. It's amazing how mothers can laugh at their "mistakes" while rearing a child after said child is mostly grown. These great moms have also included some great recipes. The authors have also included Discipline Tips, Kid recipes, Family Snapshot, Mama Sez, Scriptures for Mama's Spirit and so much more! Not only is the cover of this book beautiful but the inside pages are mapped out like a scrapbook full of well versed ideas and laughter.
This is one book that would make a wonderful gift for a new mom. I'd gift this book with the ingredients to one of the great recipes listed in the book.
~ Tammy's Book Parlor, 2012