A Still and Quiet Soul – Embracing Contentment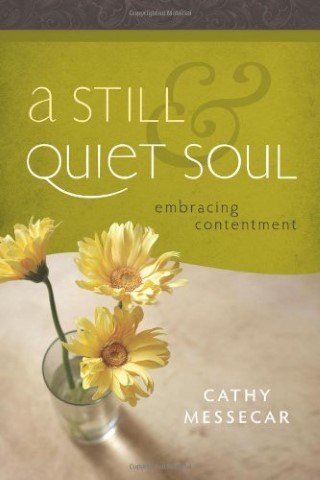 "But I have stilled and quieted my soul; like a weaned child with its mother,
like a weaned child is my soul within me." Psalm 131:2
Life is chaotic. Schedules, stress and strife can quickly spiral out of control leaving you frustrated, exhausted and angry. But God wants more for you. He wants you to be content.
In A Still and Quiet Soul: Embracing Contentment, author Cathy Messecar shows you how to adorn your life with contentment and anchor your days with joy. In the midst of the mess, you can journey towards a life of worship through being content wherever you are.
You will see how God grants contentment to ordinary people in scripture as He shows us extraordinary things. Each chapter ends with a personal story of how God granted contentment to people like your next door neighbor, co-worker, grandfather, aunt and sister.
With her easy-to-read style and biblicaly founded truths, Cathy helps you discern contentment in your life even in the midst of the chaos, helping you cultivate A Still and Quiet Soul.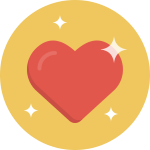 Endorsements
"A Still and Quiet Soul will inspire you, challenge you, and cover you with peace. It's a beautiful book for anyone who needs to sit by the still waters awhile and find that restful place called contentment."
~ Anita Higman, award winning author of 26 books


"Cathy has been looking into my life. She hears what I'm thinking and gives me hope, makes me laugh, and shares simple, doable answers. She is deep and her stories are real. This book is a gift."
~ Emily Y. Lemley, speaker and editor Power for Today devotional guide


"Compelling, convicting, beautifully written…these are all words to describe Cathy Messecar's latest offering, A Still and Quiet Soul. This book arrived when I needed it most—in the middle of a chaotic, busy season. The "embracing contentment" message was just what the doctor ordered. And I can't say enough about the lyrical writing! I've discovered it's much easier to swallow a convicting message when it's beautifully written! Highly recommended."
~ Janice Hanna Thompson, author of I Know I'm Not Alone, Lord, and numerous other books, fiction and nonfiction

"What a treasure within these pages! As I read I was reminded again about God's provision, God's favor. I discovered contentment and quiet isn't about "getting away." Instead, it's about "getting to God" and being reminded that all He's provided is enough. I read this book with my journal at hand, writing down Scripture verses and thoughts of God's goodness that came to me as I read. I also rose, stepping into my day, refreshed and with prayers of "thy will be done, Lord" on my lips.."
~ Tricia Goyer, award-winning author of 25 books,
including Blue Like Play Dough: The Shape of Motherhood in the Grip of God