A Scrapbook of Christmas Firsts:
Stories to Warm Your Heart and Tips to Simplify Your Holidays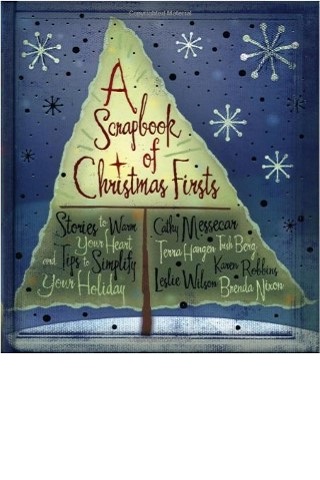 Is your December cluttered?
Does Christmas leave you fretting instead of singing Joy to the World?
In A Scrapbook of Christmas Firsts, discover how to bring harmony to this busy month.
• Tips for family traditions, connecting generations, children, gift giving, grow myrrh and more.
• Try the scrumptious Cookie Canister recipes.
• Read about families who experienced Christmas firsts.
This is a book to help you un-complicate Christmas, rediscover the real source of joy and usher in the celebration of faith, family and a Savior.  With nearly 150 years of collective mothering, Leslie, Trish, Terra, Cathy, and Karen combine common sense, heartfelt advice, and humor to encourage young women in their journey through motherhood. Through tips, stories, recipes, and memories, these women bring faith-filled words of wisdom and insight.
As they did with the previous book in their gift book series, A SCRAPBOOK OF CHRISTMAS FIRSTS, these wonderful authors accent their writing with wit, humor, joy and a faith in Christ that every mother will benefit from.
Cathy Messecar is a newspaper columnist, author of The Stained Glass Pickup and speaker. She lives on Leaning Tree Acres Farm with her husband, David, in Montgomery, Texas.
Trish Berg is a national speaker and author. She has been a featured speaker for MOPS International and Hearts at Home and interviewed on ABC, Focus on the Family and Midday Connection. Trish lives in Ohio with her husband, Mike and their four children.
Terra Hangen's articles appear in dozens of magazines on subjects including Bible gardening, penguins, flowers and herbs, bicycle soldiers and prayer. A contributing author to Rainy Day Book and the garden columnist for Positively-Feminine.org, she and her husband live in coastal California, where she enjoys gardening while her cats nap in the sun.
Brenda Nixon, M.A. as the former parenting expert for Kansas City's Fox4 Noon News, she speaks to issues affecting today's families, helping parents and professionals understand child development and parenting issues. She is the author of The Birth to Five Book: Confident Childrearing Right from the Start, a speaker, media personality and educator.
Karen Robbins, freelance writer and speaker, is also a world traveler, SCUBA diver, Mother of five and the grandmother of six. She writes regularly for Positively Feminine.org and Lake Erie Living Magazine and has contributed to several compilation books. Karen lives with her husband, Bob, in Independence, Ohio.
Leslie Wilson pens a weekly humor column, Reality Motherhood and makes thousands laugh each year through Hearts at Home, MOPS and Early Childhood PTAs. She's a contributing author to the Groovy Chicks Road Trip series, Chicken Soup for the Mother of Preschoolers Soul and dozens of parenting magazines.A SCRAPBOOK OF MOTHERHOOD FIRSTS celebrates motherhood milestones in a collection of topics from conception to school days, and recipes to family fun days.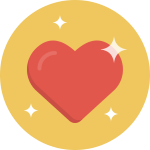 Endorsements
"What a delightful potpourri of everything Christmas! From historic firsts regarding Yuletide customs to favorite stories and recipes, this miscellany keeps the Nativity of Jesus front and center in our annual celebrations—where it belongs."
~ Paul L. Maier, author of The First Christmas


"A Scrapbook of Christmas Firsts helps readers bring back the simplicity of the season. By incorporating Scriptures, recipes, short stories, experiences, and words of wisdom the authors draw readers into heart and physical preparation for a new old-fashioned Christmas."
~ Cecil Murphey, authored 100+ books, including New York Times' best seller, 90 Minutes in Heaven and Heaven is Real


"A Scrapbook of Christmas Firsts is a heartfelt book of inspirational stories, fun family traditions, yummy recipes and so much more! This book is the perfect holiday gift for that very special someone on your list, a gift they will treasure for a lifetime."
~ Dahlynn McKowen, co-author Chicken Soup for the Soul series

"A Scrapbook of Christmas Firsts is not only a delightful read, but a filled-to-the-brim handbook for making your Christmas meaningful and fun. Heartwarming stories, highlighted traditions, and useful tips make this the perfect gift to give yourself or bless someone else by giving it away.""
~ Mary E. DeMuth, author, Ordinary Mom, Extraordinary God