The Stained Glass Pickup:
Glimpses of God's Uncommon Wisdom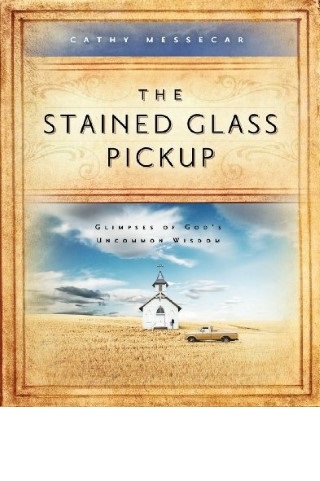 Where Do You Meet God?
In Cathy Messecar's The Stained Glass Pickup discover God waiting for you in unpredictable places.
A denim-clad rancher, an orphan train adoptee, and a wedding dress become road signs pointing to God's wisdom.
Encounter the Almighty in a Houston theater, a cross, and a "grace shaker." Through poignant stories, Cathy points you to the One who created you — the One who is waiting for you in the details and chaos of everyday life.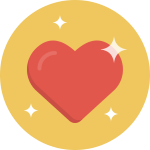 Endorsements
"Cathy Messecar finds temples wherever she goes: in a chapel on a university campus, at her children's bedsides, in a church full of rustling Bible pages… or on a bale of hay, in the cab of an eighteen-wheeler, in the aisle of a grocery store.  
Like a long-ago Teacher walking the dusty roads of Galilee, she can spot the outlines of the sublime camouflaged by the ordinary.  Her images will touch your imagination; her words will touch your heart; her visions of eternity will touch your soul."
~ Thom Lemmons, author of Sunday Clothes 
Jabez: A Novel and co-author of King's Ransom, winner of 2005 Christy Award


"She got me with the title. Cathy Messecar takes everyday events, like driving a daughter to school in a pickup, and strips away the ordinariness to reveal encounters with God.
As you read Stained Glass Pickup, you'll discover how to bring God into your life in a much more consistent manner. A winning style and inspiring thoughts."
~ Tim Riter is an award-winning author
Not a Safe God with Broadman and Holman, and Strong Enough to be a Man with Beacon Hill Press


"Compelling, convicting, beautifully written…these are all words to describe Cathy Messecar's latest offering, A Still and Quiet Soul. This book arrived when I needed it most—in the middle of a chaotic, busy season. The "embracing contentment" message was just what the doctor ordered. And I can't say enough about the lyrical writing! I've discovered it's much easier to swallow a convicting message when it's beautifully written! Highly recommended."
~ Janice Thompson, author of I Must Decrease