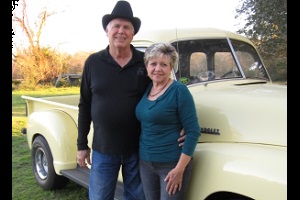 Cathy Turner Messecar, born in Nashville, Arkansas, has lived in Texas most of her life. Married to David, they live in Montgomery, Texas, birthplace of the Texas flag.
From their rural farm, Leaning Tree Acres, they own and operate a trucking company offering rock and alfalfa. Their family includes two children and their spouses, and five grandchildren who live on the farm or nearby. Cathy says, "Just call us the Waltons."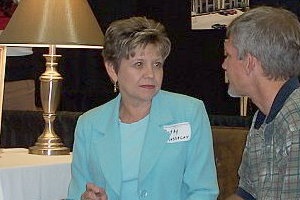 She has taught women's Bible classes for over 25 years. She also speaks at retreats and organizations such as garden clubs, Retired Teachers, MOPS (mothers of preschoolers), and writing guilds. She does occasional radio interviews.
For 11 years, she wrote an inspirational column for Houston Community Newspapers, The Courier, Conroe, Texas, and has received a Roaring Lambs award from the Amy Foundation. Cathy also received the award of Competent Toastmaster from Toastmasters International (speakers' club).
Cathy is available to speak at your next event. > View her speaking topics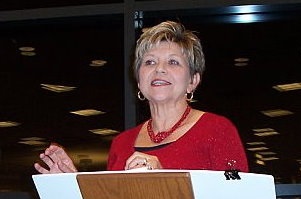 A freelance writer, she has written for the Houston Chronicle, Christian Woman, Sisterhood, Power for Today, Christian Mirror Webzine and the Pen & Sword Newsletter for the Amy Foundation.
She writes for Heartlight.org Magazine and CBN.com and others. Her inspirational writings also appear in devotional compilation books.
Cathy's interests are family and friends, snooping around antique fairs, collecting old linens, serving tea from her teapots and cups and of course, writing.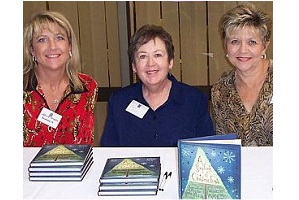 Her books:
• A Still and Quiet Soul: Embracing Contentment (a Bible study book for individual or groups)
• The Stained Glass Pickup: Glimpses of God's Uncommon Wisdom and co-authored books
• A Scrapbook of Christmas Firsts: Stories to Warm Your heart and Tips to Simplify Your Holiday
• A Scrapbook of Motherhood Firsts: Stories to Celebrate & Wisdom to Bless Moms
• Dogwood Winter: Weathering Cancer with Hope: co-authored  with the late Beverly Grayson