This recipe is from my longtime friend Doris Allen.  Zona Crone, her mother, has passed the recipe on to her three daughters.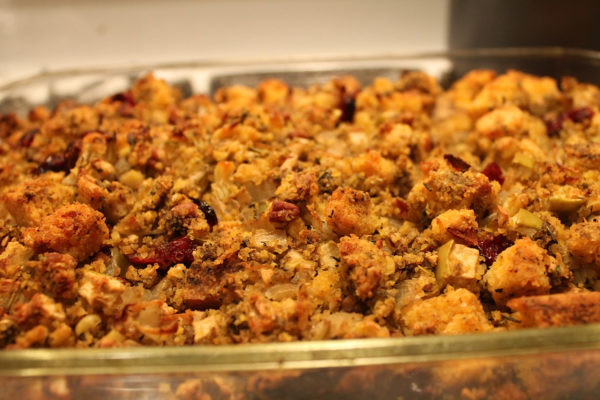 | | |
| --- | --- |
| | |
Chop onion and celery in food processor. Saute onion and celery in large mircrowave bowl in stick of butter. In very large container, mix all ingredients.

Spray pans with Pam and bake in two 13x9 pans or one large aluminum throw-away pan.

Cook fast at 450 first 20 minutes then at 400 for 25 minutes, or less if split between two pans.
This can be made several weeks ahead of Thanksgiving meal, or other occasions, and frozen. Thaw several hours and bake on day of "feast." I prepare dressing ahead of time and freeze. If we're not having a lot of people over, I bake one for Thanksgiving and save one for Christmas.